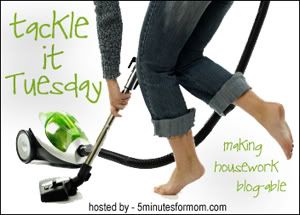 Holy Mountain of Coupons!!!!!!!!
I am a big couponer as you can tell from the pile of just coupons...no ads in there. I wish! I normally only buy 2 Sunday Papers a week. But, Joe's Mom, Grandma, and sometimes sister give me there coupons. So, I get them at random times. Life gets crazy and I put off the new coupons added to the pile. Well, I made it my goal to tackle this pile for Tackle It Tuesday.
Here is how I clip my coupons. I clear the table, then lay out each page and stack the second, third set etc on top. It makes a fun matching game for my son. He loves that part. See...coupons are educational too...lol. This particular Smart Source I had 8 of!!!!! Then I cut them in stacks.
Then I sort them into like piles. Laundry, free's, juice, snacks, etc. Then I file them away in my never left at home coupon holder. Which I even took the time and pulled all of the expired. That's a task in itself. It's super organized now!
It is stuffed to the brim after adding all of the new coupons!
She's all ready for Super Double coupons at K-Mart now...lol. They are doubling in most areas right now up to $2 coupons ($4!). Check your ad. It's worth the trip.